The 2021 Accord Hybrid benefits from updates to the innovative Honda two-motor hybrid system for a more direct and immediate throttle response with a more natural acceleration feeling as engine revs climb in concert with the driver's throttle input.
With a peak total system output of 212 horsepower and peak torque delivery of 232 lb.-ft. right off idle, Accord Hybrid has the most power and torque in its class, with a top fuel economy rating of 48 mpg.
Thanks to the unique configuration of the two-motor hybrid system, the Accord Hybrid also can spend more time operating solely on electric power than competing hybrid models, imbuing Accord with a smoother and more refined driving feel.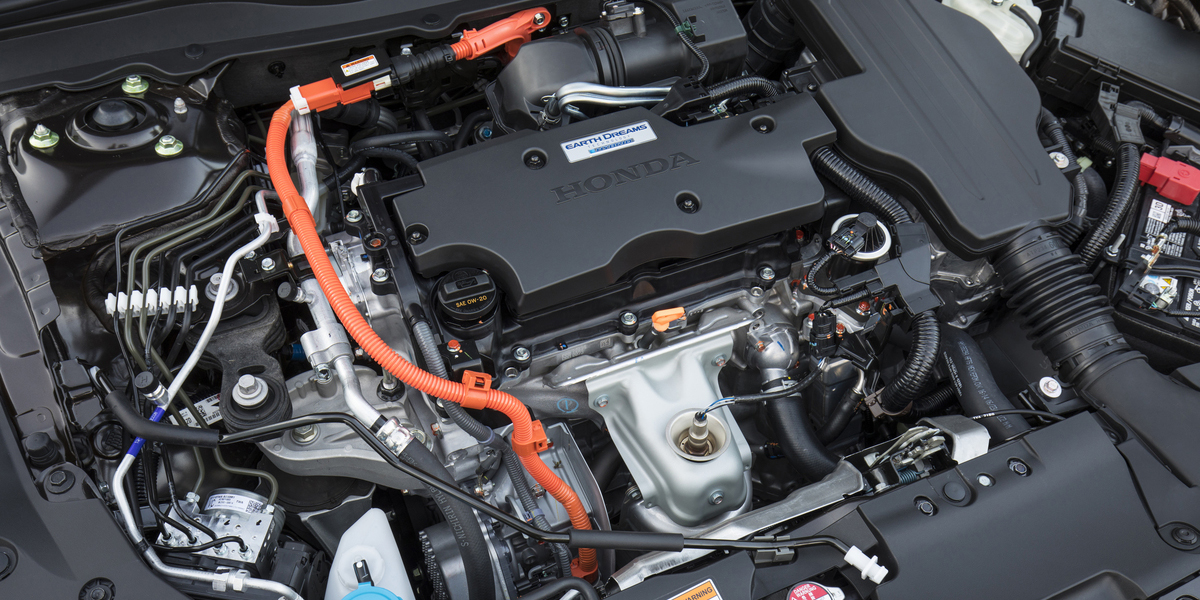 Also, Accord's sophisticated brake-by-wire technology offers more natural and consistent braking performance and pedal feel versus competing models, seamlessly blending mechanical and regenerative braking force.
Honda's two-motor hybrid system uses a propulsion motor and a generator/starter motor built with a patented Honda design made with magnets using no heavy rare-earth metals. This reduces magnet cost and weight, while also reducing reliance on rare-earth metals, helping avoid the often negative environmental impact of mining them.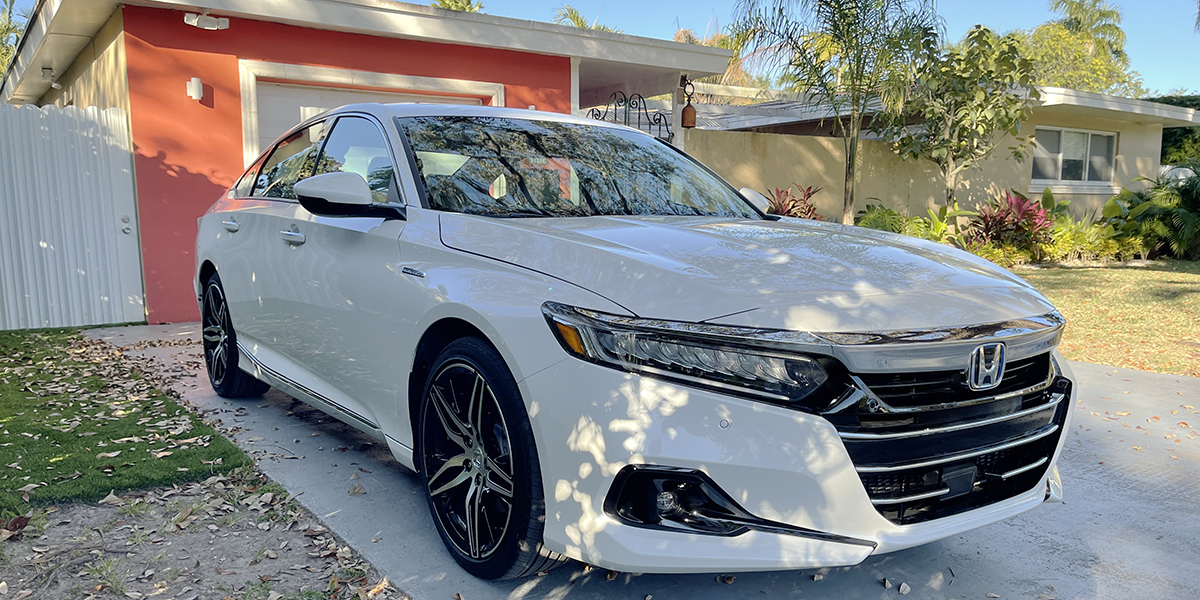 The hybrid powertrain control system manages the power delivery between each component and seamlessly switches between EV Drive, Hybrid Drive and Engine Drive for maximum efficiency with no input from the driver.
Accord Hybrid drivers can further maximize fuel efficiency, or power, by selecting between Sport, EV and ECON modes using the three buttons behind the push-button gear selector.
Already, Honda leads all full-line automakers in fleet-average fuel economy and low CO2 emissions according to the U.S. EPA, with 27 vehicles that received EPA combined fuel economy ratings of 30 mpg or higher.
Visually, Accord Hybrid adds its own unique touches to the styling updates made to the entire 2021 Accord lineup, including a blue H-mark on the grille and Hybrid badges on the front fenders and trunk lid.
This year, Accord Hybrid Touring grade features 19-inch wheels, giving it an upscale and sporty appearance.