The new S-Class exemplifies the allure of Mercedes-Benz, combined with the legendary and traditional engineering expertise that defines the luxury segment in the automobile industry.
The new S-Class can be experienced with your senses – seeing, feeling, hearing and smelling – while offering numerous innovations in the areas of driver assistance, protection and interaction.
Mercedes-Benz is shaping the next generation of individual mobility for our times with innovations that focus on people.
The new S-Class utilizes digitization to create a car that responds empathetically to the needs and wishes of its driver and passengers.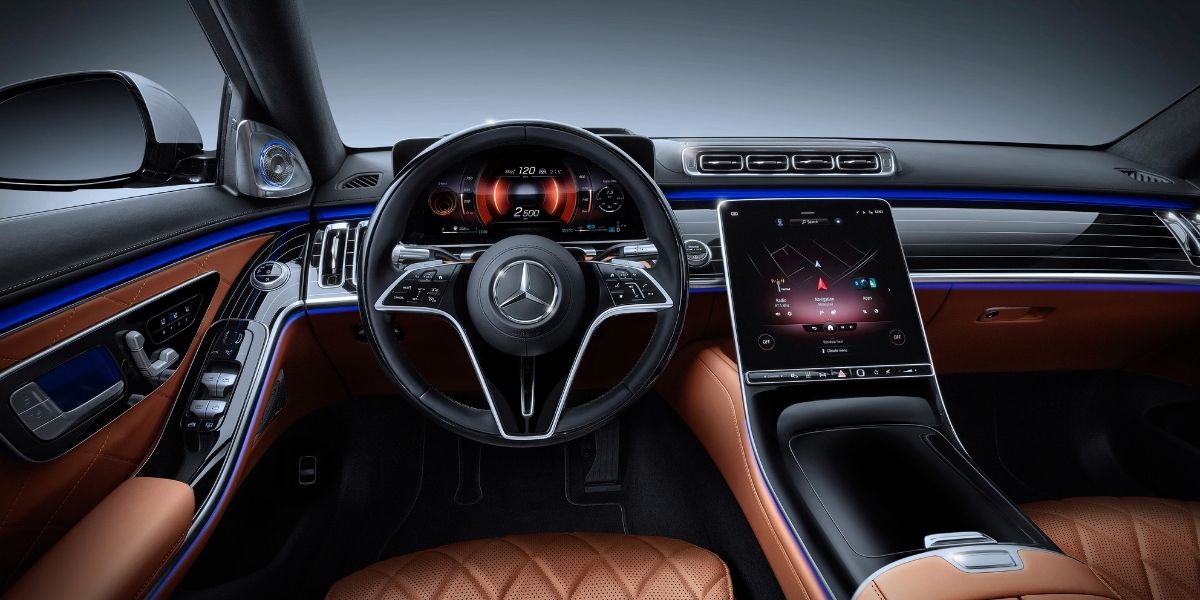 What's New
New iteration of design language combines sensuous and classic aesthetics to meet a puristic design
Newly designed stretched hood, C-Pillar flowing into the sculpted shoulder, dynamically designed rear window and seamless door handles
Redefined dimensional concepts (Increased length, width, wheelbase and track width)
Next level of Intelligent Drive and driver assistance systems included as standard
New-generation Mercedes-Benz User Experience (MBUX) infotainment system with advanced Voice Control ("Hey Mercedes") and 50% more processing power compared to the previous system
Advanced LED technology enables interactive interior ambient lighting – for example, by supporting driver assistance systems visually or by flashing to identify the current speaker when interacting with MBUX
All-new, progressive and modern interior design with new-generation steering wheel with Capacitive Touch Control Buttons, 12.3" Digital Instrument Cluster, 12.8" Touchscreen OLED multimedia display (first in a Mercedes-Benz) in center console, with potential for up to five screens in the front and rear (including rear tablet)
All-new 3D Digital Instrument Cluster provides additional warnings and functions of the driver assistance systems, including a three-dimensional spatial display that provides a comprehensive view of the vehicle's surroundings
With the 3D Digital Instrument Cluster, ATTENTION ASSIST functionality is enhanced with microsleep warning using an infrared driver camera that registers driver characteristics such as facial expression and eyelid movement to recognize distraction and drowsiness
All-new Augmented Reality Head-Up Display system further supplements MBUX and Augmented Video for Navigation with driver assistance systems and navigation information by generating and projecting images directly in the driver's field of vision
All-new Burmester® High-End 4D Surround Sound System with up to 1,750 watts, 30 high-end speakers and 2 resonators in each seat to create entirely new audio experience for all passengers
New lineup of turbocharged engines with EQ Boost and 48-volt technology
All-new rear-axle steering system allows full-sized executive sedan to be as maneuverable as a compact car by reducing the turning radius by up to 7 feet; available in two variants: up to 4.5 degrees, or up to 10 degrees
All-new rear passenger airbags (first in a Mercedes-Benz) offer advanced protection for passengers with an innovative deployment and inflation concept, allowing them to adapt to rear seat passengers and deploy in a gentle manner to reduce the effect of an impact
New near-ear speakers integrated into the front seats for personalization – for example, only the driver can hear navigation instructions
Comfort headrest available for front seat passengers, available with a neck warmer for rear-seat passengers
Climate controlled seats with six radial fans for enhanced seat-cooling capabilities
Enhanced massage functionality for all passengers
Enhanced ENERGIZING Comfort health and wellness system boosts drivers' attentiveness and well-being while reducing sleepiness and stress through programs that intelligently combine comfort and vehicle functions. With the Active Multicontour Massage Seats, S-Class customers can now choose from 10 programs with two levels of intensity and in duration from 8-18 minutes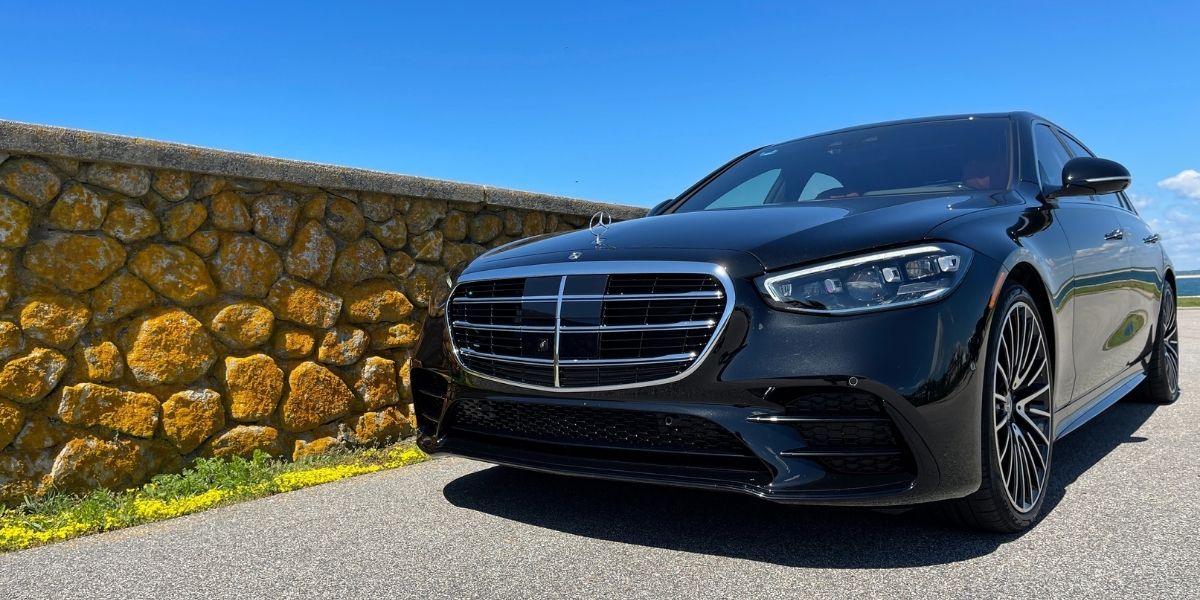 2021 Mercedes-Benz S Class: Arriving at U.S. dealers in summer of 2021
2021 Mercedes-Benz S 500 4MATIC: From $109,800
2021 Mercedes-Benz S 580 4MATIC: From $116,300