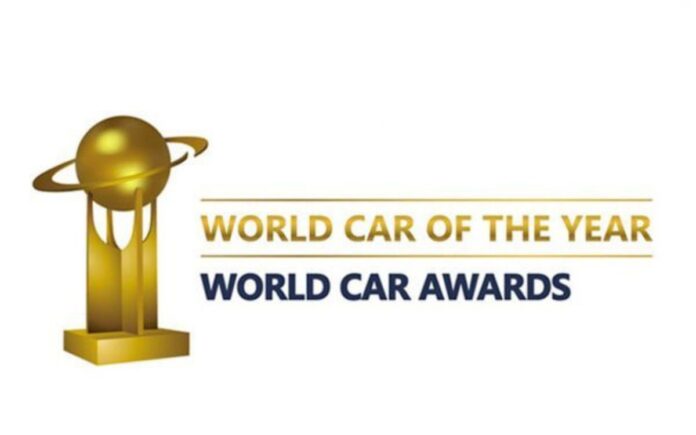 When the 19th annual, 2023 World Car Awards (WCA) are presented at the New York International Auto Show next April, the winners will receive new versions of the traditional World Car trophy, created by Ian Callum's design and engineering consultancy CALLUM.
The new trophies, which will maintain the thematic design elements of the originals and the World Car Awards logo, will be produced by Replique using advanced additive manufacturing techniques.
Ian Callum, who was appointed Commander of the Order of the British Empire (CBE) in 2019 for services to the British car industry, is widely heralded as one of the auto industry's most prominent designers, with cars such as the Aston Martin DB7 andVanquish and has since co-founded his own consultancy, CALLUM.
Before leaving his position as Director of Design at Jaguar Land Rover in 2019, and establishing his own consultancy, Callum was himself the on-stage recipient of three World Car Awards trophies on behalf of Jaguar.
"The World Car Awards are held in the highest regard by the industry and as a recipient, I appreciate how much it means to a design team to have it proudly on display in the studio," says Ian Callum. "Reimagining both the design and manufacture is a huge privilege and just the opportunity the team at CALLUM relish."
Replique has pioneered the first fully encrypted digital inventory additive manufacturing platform that offers OEMs a secure and sustainable means of providing parts on demand, anytime, anywhere. «We are proud to be chosen as the manufacturer of this year's World Car Awards, and by that take part in such an important event within the automotive industry,» says Henrike Wonneberger, co-founder of Replique. «The award is an excellent example showing how 3D printing can realise flexible designs in small/medium quantities quickly and in high quality.»
In addition to creating these new trophies, Callum is one of six worldwide automotive design experts on a Design Panel that reviews all candidates for the World Car Design of the Year award, then establishes a short-list of recommendations for voting by the WCA's jury of 100+ international automotive journalists. Other members of that Design Panel include:
Gert Hildebrand (Germany – Owner Hildebrand-Design)
Patrick le Quément (France – Designer and President of the Strategy Committee – The Sustainable Design School)
Tom Matano (USA – Academy of Art University, Former Head of Design – Mazda)
Victor Nacif (USA – Chief Creative Officer, Brojure.com and Design instructor, New School of Architecture and Design)
Shiro Nakamura (Japan – CEO, Shiro Nakamura Design Associates Inc.)
Details of the new CALLUM designed trophies will be revealed in advance of the awards ceremonies to be held at the New York International Auto Show on April 6, 2023.