For 2021, Orlando, Florida-based Revology Cars expands its lineup of new, licensed reproduction 1967 Shelby GT500s with the Super Snake edition, as well as electronically controlled 10-speed automatic and six-speed manual versions.
The colorful display of Revology GT500s at Amelia Island Concours d´Elegance are finished in red, white and blue. The newest model, the Super Snake, is painted red, with the signature three center stripes in white.
The first Super Snake from Revology Cars puts a fresh spin on Carroll Shelby's famous one-off high performance prototype from 1967.
Based on the 1967 GT500, the original Super Snake was powered by a lightweight racing 427 motor, similar to the 600 horsepower powerplant that took the Ford GT40 to victory at Le Mans the previous year.
During demonstration runs of the Super Snake shod with Goodyear tires, Shelby took the car up to 170 mph at Goodyear's Texas test track.
Despite plans to turn the Super Snake into a production car, the project was deemed too expensive. So the sole original example passed through various hands until it was sold at a Mecum auction in Florida two years ago for $2.2 million.
Tom Scarpello, CEO and founder of Orlando, Florida-based Revology Cars, says the new Super Snake came to life because of a customer request.
"Our client was enthralled with the history of the original Super Snake, and asked if we could build one for him," says Scarpello. "We love a good story, so we went for it."
Visually, the original Super Snake was not a huge departure from the GT500, featuring a unique front grille and three center stripes versus two.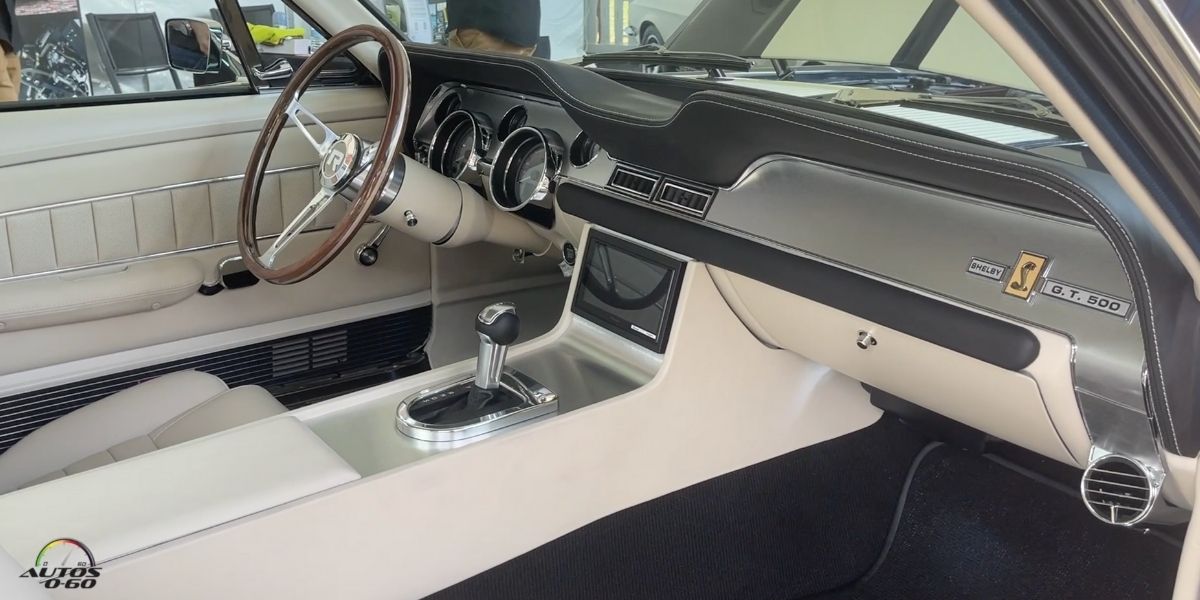 The Revology Super Snake package features a unique front grille with outboarddriving lights and polished laser cut stainless steel surrounds, a louvered fiberglass hood, Super Snake badging, a special shift knob, and of course the iconic three center stripe layout.
The Super Snake package adds $10,950 to the $272,875 base price of Revology's standard Shelby GT500.
The stunning Amelia Island line-up featured the Super Snake, alongside a 1967 Shelby GT500 with a manual transmission, in white with blue stripes, and a 1967 Shelby GT500 with a 10-speed automatic transmission, in blue with white stripes.
Revology Car's trio of ultra high performance reproduction original Mustangs all share the company's focus on engineering excellence and attention to detail.
"Our cars are designed to be very fast, but also very driveable and useable in daily life," says Scarpello. "The state-of-the-art Ford 10R80 10-speed electronically controlled automatic transmission provides quick shifts for performance driving, but also is very smooth in normal driving, which is exactly what our clients want."
The 10R80 automatic is an $1,875 option.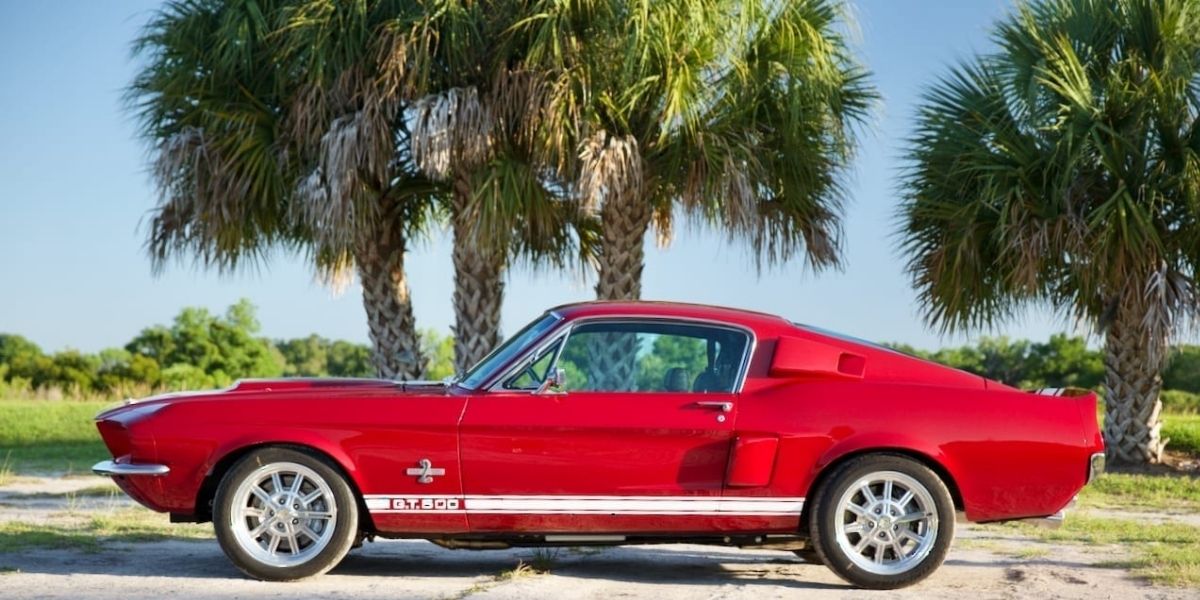 For those who want to row their own gears, Revology offers a six-speed manual transmission in its GT500. With its hydraulically activated twin-disc clutch, it is a joy to drive, with a firm but not excessive pedal effort and perfectly weighted shifter.
Revology is the first company ever licensed by Ford to build a new reproduction Ford. It is also one of a handful of companies worldwide licensed by Shelby.
Revology offers a complete lineup of licensed reproduction 1965-1968 Mustang and Shelby GTs.
Detailed specifications including content and pricing can be found on the Revology Cars website at www.revologycars.com, or by contacting Revology Cars directly at (800) 974-4463.