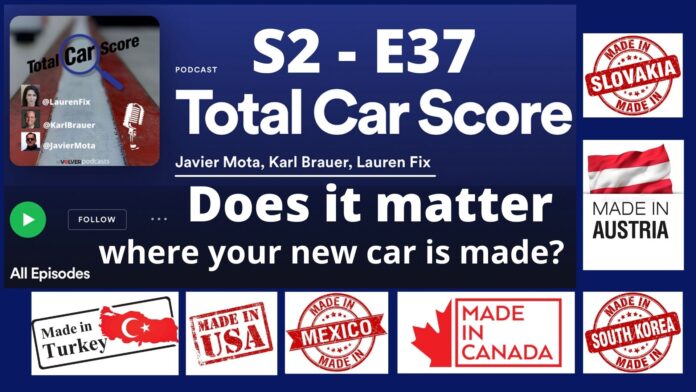 In this 4th of July special episode, we discuss the annual Top 10 report on «The Most American Car«, and if that really matters in today's global economy.
Most consumers would be surprised about how many German, Korean and Japanese cars are MADE IN USA, and how many American cars are made all over the world!
Listen and subscribe here
About Total Car Score Podcast  
The Total Car Score Podcast is part of the reVolver Podcasts Network, the leading multicultural, audio-on-demand content creator and distributor in the U.S., which reaches over 3.5 million listeners a month utilizing Apple Podcasts, Spotify, IHeart Radio App, Google Podcasts, Amazon Music and Deezer.
The network includes more than 70 programs spanning from automotive, sports, music, finance, entertainment, lifestyle, health and wellness, inspiration, news, branded content and live events.
Listen to all the show here