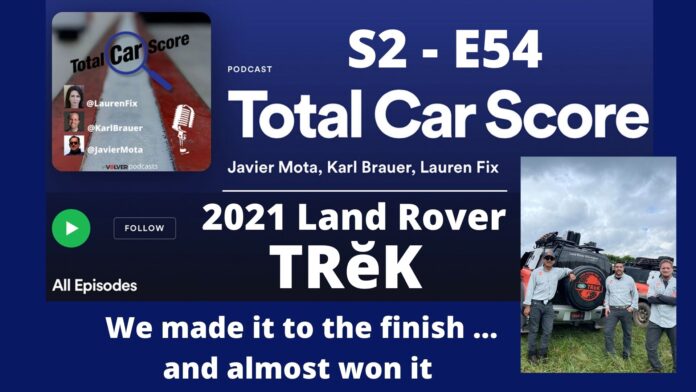 In this episode we travel to the Biltmore Estate in Asheville, North Carolina to compete in the 2021 Land Rover TRĕK 2021 with a customized 2022 Land Rover Defender, equipped with specially modified accessories. We talked to Joe Eberhardt, President & CEO of Jaguar Land Rover North America, about this amazing experience.
Listen and subscribe here
About Total Car Score Podcast  
The Total Car Score Podcast is part of the reVolver Podcasts Network, the leading multicultural, audio-on-demand content creator and distributor in the U.S., which reaches over 3.5 million listeners a month utilizing Apple Podcasts, Spotify, IHeart Radio App, Google Podcasts, Amazon Music and Deezer.
The network includes more than 70 programs spanning from automotive, sports, music, finance, entertainment, lifestyle, health and wellness, inspiration, news, branded content and live events.