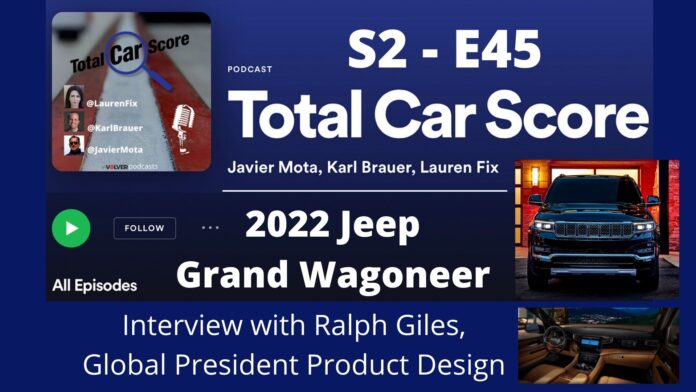 In this special episode at the 2021 Monterey Car Week, we interview Ralph Gilles, Global President Product Design at the Stellantis Group, inside the 2022 Jeep Grand Wagoneer, which makes the rebirth of a premium American icon, with legendary capability and a new level of luxury, technology and comfort for up to eight passengers.
Listen and subscribe here
About Total Car Score Podcast  
The Total Car Score Podcast is part of the reVolver Podcasts Network, the leading multicultural, audio-on-demand content creator and distributor in the U.S., which reaches over 3.5 million listeners a month utilizing Apple Podcasts, Spotify, IHeart Radio App, Google Podcasts, Amazon Music and Deezer.
The network includes more than 70 programs spanning from automotive, sports, music, finance, entertainment, lifestyle, health and wellness, inspiration, news, branded content and live events.