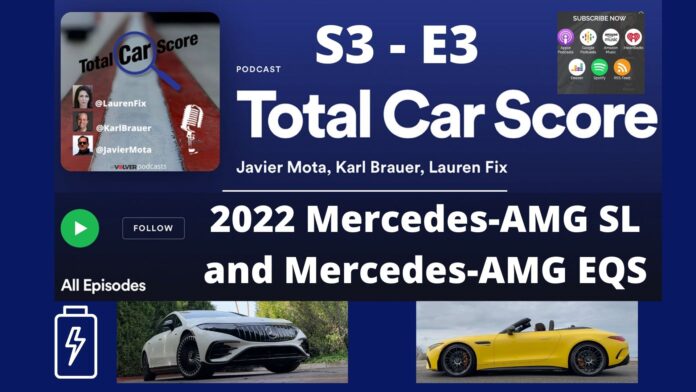 In this episode, we travelled from New Port Beach to Palm Springs in California to test drive 2 very different new models from Mercedes-AMG: first the all new Mercedes-AMG SL rodaster and the AMG EQS, the first ever 100% electric model from the high performance division.
We talk to product managers Robin Stewing and Cornelius Schilkowsky to learn everything about these 2 amazing cars.
About Total Car Score Podcast  
The Total Car Score Podcast is part of the reVolver Podcasts Network, the leading multicultural, audio-on-demand content creator and distributor in the U.S., which reaches over 3.5 million listeners a month utilizing Apple Podcasts, Spotify, IHeart Radio App, Google Podcasts, Amazon Music and Deezer.
The network includes more than 70 programs spanning from automotive, sports, music, finance, entertainment, lifestyle, health and wellness, inspiration, news, branded content and live events.