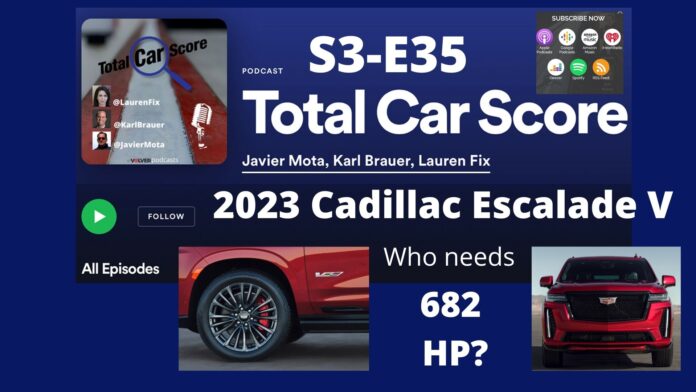 In this episode we are in Phoenix, Arizona to test drive the 2023 Cadillac Escalade V, the most powerful full-size SUV with its 6.2-liter V-8 engine rated at 682 horsepower and talk to Global Product Manager, David Schiavone, who is retiring this week, after sucessfuly launching the newest member of the Cadillac family.
Listen here
About Total Car Score Podcast  
The Total Car Score Podcast is part of the reVolver Podcasts Network, the leading multicultural, audio-on-demand content creator and distributor in the U.S., which reaches over 3.5 million listeners a month utilizing Apple Podcasts, Spotify, IHeart Radio App, Google Podcasts, Amazon Music and Deezer.
The network includes more than 70 programs spanning from automotive, sports, music, finance, entertainment, lifestyle, health and wellness, inspiration, news, branded content and live events.