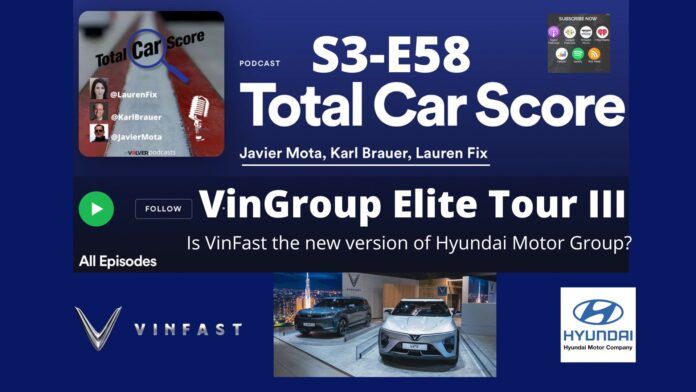 In this episode we talk to Ed Kim, President and Chief Analyst at AutoPacific, who just came back from the VinGroup Elite Tour III and shares his thoughts about the new Vietnamese automaker and how it compares to what the Hyundai Motor Group did decades ago.
Listen here
About Total Car Score Podcast  
The Total Car Score Podcast is part of the reVolver Podcasts Network, the leading multicultural, audio-on-demand content creator and distributor in the U.S., which reaches over 3.5 million listeners a month utilizing Apple Podcasts, Spotify, IHeart Radio App, Google Podcasts, Amazon Music and Deezer.
The network includes more than 70 programs spanning from automotive, sports, music, finance, entertainment, lifestyle, health and wellness, inspiration, news, branded content and live events.