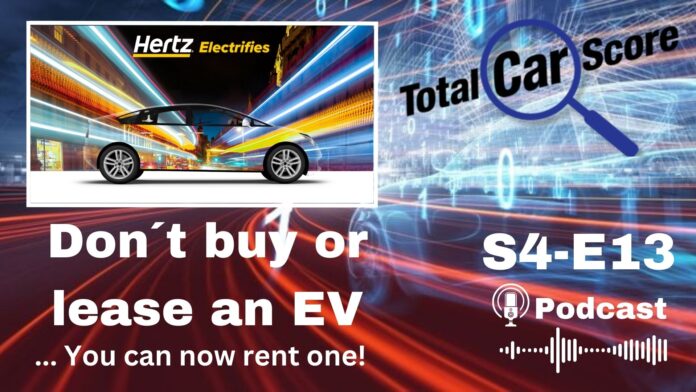 In this episode I drive with my friend Lorenzo in a 2023 Polestar 2, which he is renting from Hertz for more or less the same price as the monthly payment for a lease one, as we explore how our whole neighborhood seems to be going electric.
About Total Car Score Podcast  
The Total Car Score Podcast is part of the reVolver Podcasts Network, the leading multicultural, audio-on-demand content creator and distributor in the U.S., which reaches over 3.5 million listeners a month utilizing Apple Podcasts, Spotify, IHeart Radio App, Google Podcasts, Amazon Music and Deezer.
The network includes more than 70 programs spanning from automotive, sports, music, finance, entertainment, lifestyle, health and wellness, inspiration, news, branded content and live events.