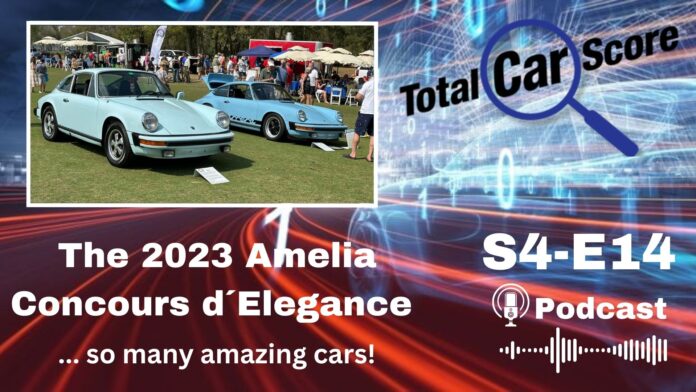 In this episode we are at the The Amelia, the award-winning motoring event, with special guest, PaUl Fix, to talk about many of the amazing vehicles on display, including the No. #24 Chevrolet Lumina that Jeff Gordon drove to victory at the inaugural Brickyard 400 in 1994.
Listen here
1964 Ferrari 250 LM takes home Best of Show Concours de Sport. https://t.co/BQl2KpPaMf

— The Amelia (@AmeliaConcours) March 6, 2023
About Total Car Score Podcast  
The Total Car Score Podcast is part of the reVolver Podcasts Network, the leading multicultural, audio-on-demand content creator and distributor in the U.S., which reaches over 3.5 million listeners a month utilizing Apple Podcasts, Spotify, IHeart Radio App, Google Podcasts, Amazon Music and Deezer.
The network includes more than 70 programs spanning from automotive, sports, music, finance, entertainment, lifestyle, health and wellness, inspiration, news, branded content and live events.