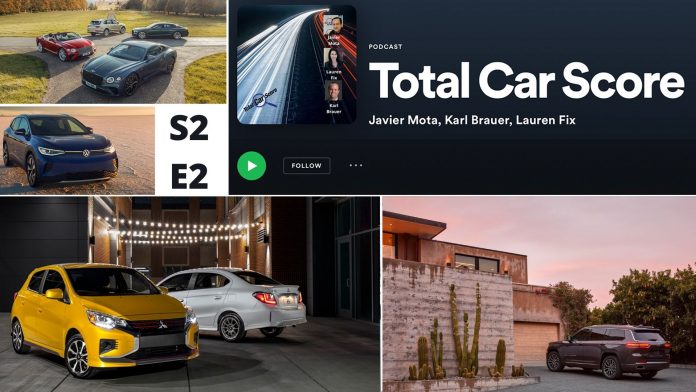 In this segment of the Total Car Score Podcast, the hosts analyze the new-vehicle sales numbers from 2020, which were not as bad as many predicted at the beginning of the #COVID19#Pandemic.
We also take a final look at the candidates for the 2021 #NACTOYNorth American Car, Truck and Utility Vehicle of the Year (NACTOY), along with what new cars are coming in the first months of the New Year.
Lauren Fix is enjoying the Florida winter with the 2021 Bentley Motors Bentayga and the 2021 Chevrolet #Camaro Convertible, a car which will be off the market in a couple of years; Javier Mota shares his impressions of his first drive with the 100% electric 2021 Volkswagen AG ID-4 and Karl Brauer talks about his recovery after getting infected with COVID-19.
#Listen and #subscribe at reVOLVER Podcasts