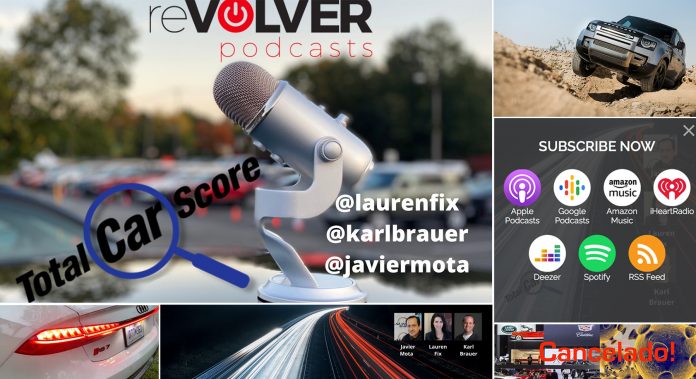 We miss the SEMA and CES Shows
In this episode the hosts discuss the cancellation of the Specialty Equipment Market Association (SEMA) and the Consumers Electronic Show (CES) in Las Vegas due to the COVID-19 Pandemic.
Karl shares his first true experience with the 2020 Land Rover Defender; Lauren had fun with the 2020 Alfa Romeo Stelvio and Javier set up the 2020 Audi RS7 as Christmas decorations on his driveway.
Finally,  Lauren Fix talks about the present crisis and grim future of Auto Shows with Paul Brian, who used to run the Public Relations Department of the Chicago Auto Show.
Jaguar Land Rover Audi of America Alfa Romeo AutoShow Lauren Fix Karl Brauer #listen #subscribe reVOLVER Podcasts