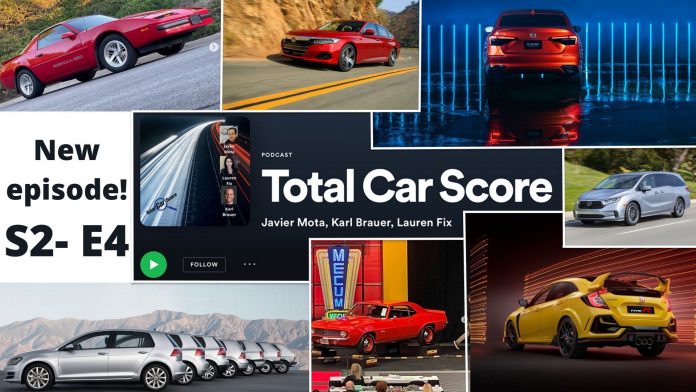 This week on the Total Car Score Podcast we discuss Karl's adventures when buying a 1988 Pontiac Firebird Formula in Iowa and driving it back to California.
Then Lauren interviews David Magers, the CEO of Mecum Auctions, to get his take on how the pandemic has impacted Mecum and the car auction industry.
Finally, all three hosts speak to Carl Pulley from American Honda about Honda's newest products, including the all-new 11th generation Honda Civic we'll be seeing soon.